How to purchase step-by-step
NOTE
If different sites will use the fonts, each site must purchase its own licence, giving name and address of the site.


Visit the MyFonts website by clicking on the logo. Graphic examples of available Sassoon families are listed.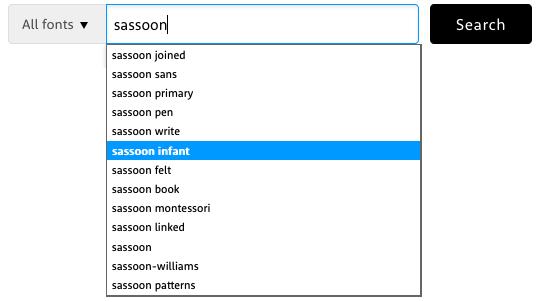 Click "Licensing" to view the various licences that are required for different uses.
Select the license(s) most appropriate for your use: Desktop, Web, Digital Ads, App, EPub, Server.
To read detailed information about a license click "Learn more..."
Click 'Add to cart'. The choices you make update the cart automatically.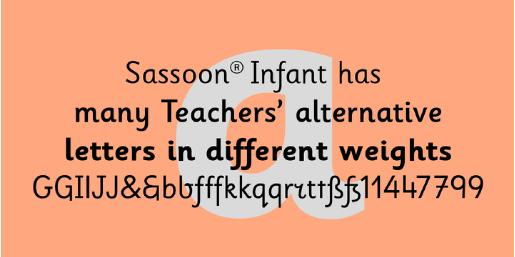 Click onto any graphic image of a family to see all the fonts available in that family.
Click "Buying choices" to see prices for single fonts and family packages.





On the "My Cart" page you may " Check Out", Get an official Quote, Bookmark a link or Edit or Remove the purchase.
In this example only the 'Desktop' license has been selected for up to 5 Users. If any other licenses are added they will appear in "My Cart" and the Subtotal updated.

To search for a particular family or single font, enter "sassoon" in the search field. All families then display.
Select a family from the drop-down list that appears.