Sassoon® Joiner version 4 DEMO FONT Download

OpenType-PostScript (OTF) and OpenType-TrueType (TTF) Installer version 4th March 2015

NOTE: Each Installer offers two options of font format. Install only ONE format:
For Windows choose TrueType. For Mac OS choose PostScript.
If swapping documents between Windows and Mac OS, install TrueType.

To make use of the joining capabilities in this font, applications must support these OpenType features:
Contextual Alternates
Stylistic Sets

Some applications supporting both these are:
Microsoft Word 2010 or later (Windows)
Microsoft Word 2011 or later (Mac OS X)
TextEdit 1.5, 1.6
InDesign 2, 3, 4, 5
Serif PagePlus
Applications that support only Contextual Alternates
(meaning only the default joins are available) are:
InDesign CS5, CS4, CS3, CS2, 2
Illustrator CS5, CS4, CS3, CS2, CS
PhotoShop CS5, CS4, CS3 CS2, CS
Flash Player 1.0
Quark XPress 9, 8, 7
Mellel 2.7
XeTeX 0.999
HERE IS A MORE COMPLETE LISTING...
This Demo font can be used to create the example words opposite. Any other letters entered will be replaced by a solid circle symbol, like 'abcdef' here:

To get full access to the complete joining font, the full product must be purchased.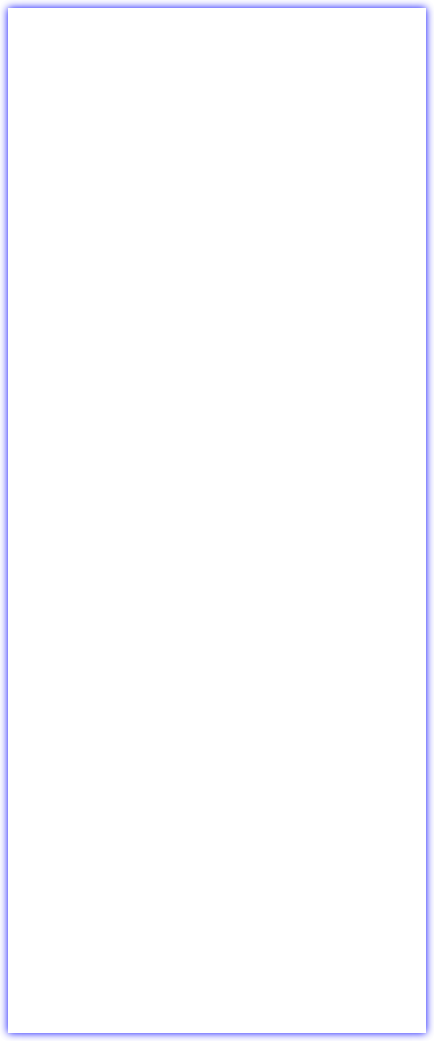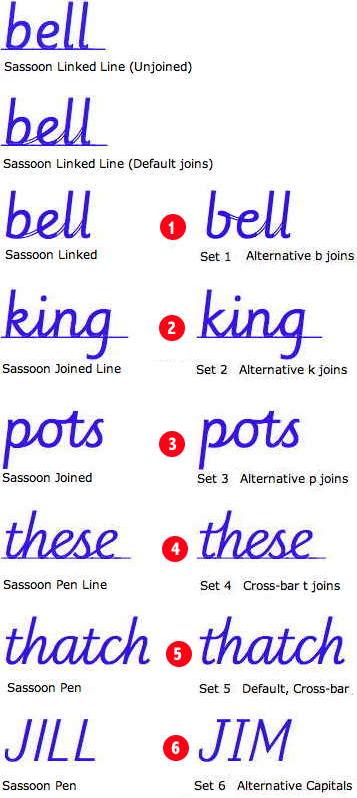 Of the 6 fonts in the complete package, 'Sassoon Linked' font is supplied as a DEMO. It creates only the words shown below to allow tesing for compatibility with your software.
The joining capabilities are the same across all the fonts.

Windows DEMO font Installer


Mac OS DEMO font Installer
After install use Start Menu to view User Guides.
From Download location launch the Installer.
Click to Download. Choose Run.

Click to Download. Save File.